Products
Rainmaker Irrigation proudly uses only high quality products from Hunter™ and Rain Bird™. Listed below are just a few example of the quality components we use. If you need replacement parts for your irrigation system, call Rainmaker Irrigation today and save.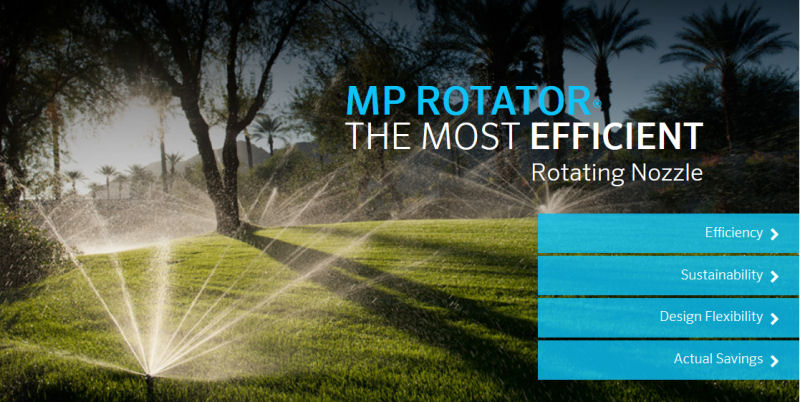 The MP Rotator
The MP Rotator is the most efficient sprinkler nozzle available on the market today. This high efficiency rotating nozzle has been defined as a water-saving device, perfect for retrofitting older systems and great for new installations.
The MP Rotator was designed with efficiency and sustainability in mind. The rotating nozzle delivers multiple streams of water at a slow rate that soils can absorb, significantly reducing runoff. This application rate allows up to 30% less water use when compared to traditional sprays. The double-pop design with only one moving part ensures the MP Rotator will perform in harsh conditions with little to no maintenance.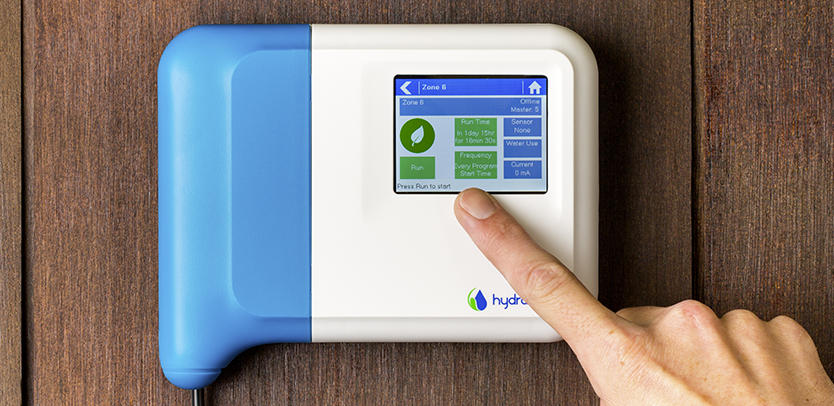 HC - Residential Wi-Fi Enabled Irrigation Controller
Manage your irrigation controller from anywhere worldwide using your smart device or web browser with Hydrawise web-based software. Predictive watering adjusts schedules based on forecast temperature, rainfall probability, wind and humidity to provide maximum water savings while keeping your landscape healthy and beautiful. Add a simple-to-install flow meter and set up automatic notifications to alert you of broken pipes or sprinklers.
---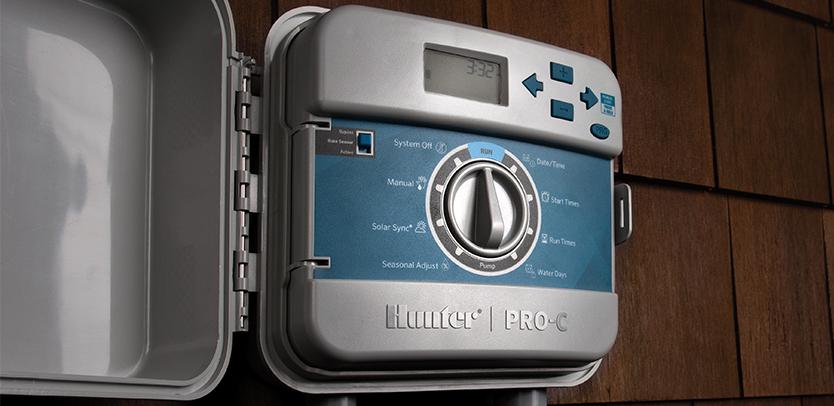 Pro-C - Residential & Light Commercial Controller
Since 2001, the Pro-C has been the contractor's choice in residential irrigation control. The Pro-C has proven to be the most reliable and robust controller in the industry, with the flexibility to expand on demand due to its modular design. When expansion isn't necessary, the fixed 6 and 12 station models offer affordability in a high-end residential controller.
Now, the Pro-C will easily accommodate Hunter's Solar Sync® without additional wiring. The new Solar Sync dial position makes it easy to upgrade and program any Pro-C to smart control. The Hunter Solar Sync is an EPA WaterSense® labeled smart device which calculates evapotranspiration (ET) and adjusts Hunter controllers daily based on local weather conditions, resulting in water savings and conservation.
---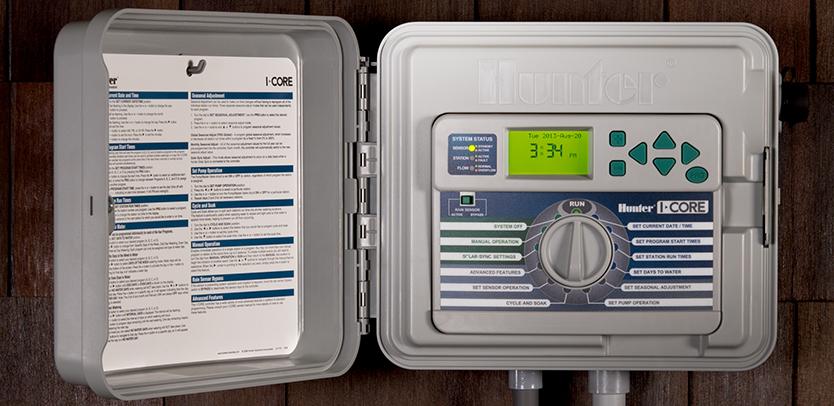 I-Core® - Commercial Control
The I-Core is Hunter's controller for demanding commercial and high-end residential applications. Loaded with innovative features like state of the art flow monitoring, quick system overview access, a factory-installed SmartPort®, six language capability, and a bold, backlit display, the I-Core should be considered for most high-end irrigation projects. A big reason the I-Core is so unique is its sheer versatility. The plastic cabinet version is expandable from 6 to 30 stations, and the metal cabinet model can handle up to 42. Adding a DUAL® two-wire module can even expand station capability to 48. Stainless steel and pedestal models are also available, providing a broad range of enclosure choices. With other add-on options like a ROAM or ROAM XL remote and the built-in conservation-focused Solar-Sync®, I-Core's possibilities are all but limitless.
---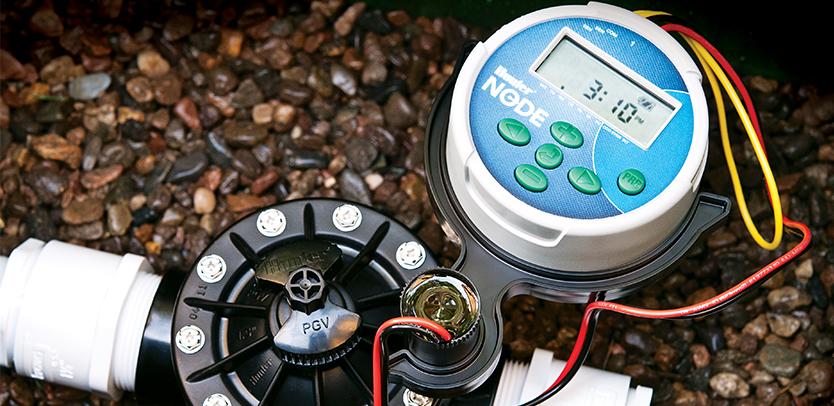 Node - Battery-Powered Control
Reliable Battery-Powered Control Without the Need of an Electrical Connection
For isolated sites and power-restricted areas, the Hunter Node is the smart, reliable solution. The Node mounts to a valve's solenoid quickly and easily, and without screws, drills or additional wires. The unit's solid construction and waterproof exterior ensure it can handle the harsh environment of a valve box. The Node is powered by one or two 9V batteries and provides standard or extended power throughout the season. Along with exceptional reliability, the Node features an easy-to-program LCD screen, the ability to control a Master Valve, and uses standard Hunter controller programming with 3 programs and 4 start times per program. The array of programming options and rugged reliability make the Node a compact, but powerful irrigation controller with the flexibility of battery power.